Warehouse
Management

Software


Execution




Control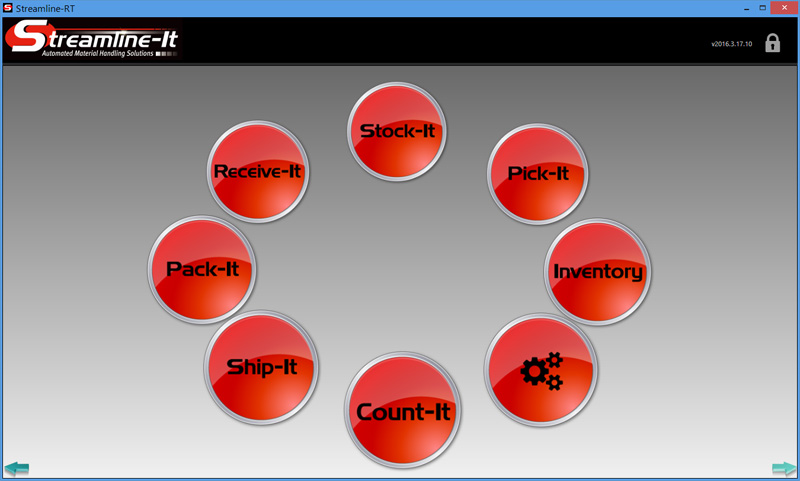 Streamline Real-Time (
SRT

) is a modern state-of-the-art software platform
for efficiently running your Distribution Center,
warehouse, tool room, store room,
inventory, etc.
Management
A Warehouse Management System (WMS) is a key part of the supply chain and primarily aims to control the movement and storage of materials within a warehouse and process the associated transactions, including shipping, receiving, put-away and picking. The systems also direct and optimize stock put-away based on real-time information about the status of bin utilization. A WMS monitors the progress of products through the warehouse. It involves the physical warehouse infrastructure, tracking systems, and communication between product stations.
Execution
Warehouse Execution Systems (WES) software organizes, sequences and synchronizes work resources necessary to complete the assembly and shipment of finished product. WES works in real time to enable the control of multiple elements of the production process (e.g. inputs, personnel, machines and support services) where changing conditions in one work process may require changing the directions of upstream or downstream processes (reactive).
Control
Warehouse Control System (WCS) is a software application that directs the real-time activities within warehouses and distribution centers (DC). As the "traffic cop" for the warehouse / distribution center, the WCS is responsible for keeping everything running smoothly, maximizing the efficiency of the material handling subsystems and often, the activities of the warehouse associates themselves. It provides a uniform interface to a broad range of material handling equipment such as AS/RS, carousels, conveyor systems, sorters, palletizers, etc.
Thank you for your interest in SRT WMS.
To download, please enter your name and email address.